Dental Crowns and Bridges Upper East NYC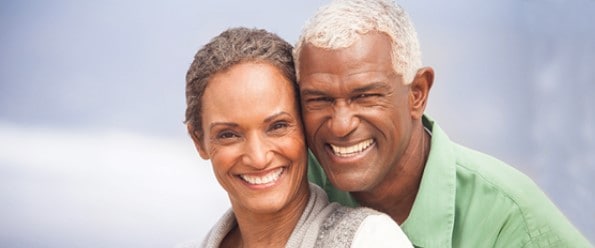 Restore Lost, Loose or Damaged Teeth
The dentists at New York-based Upper East Dental Innovations design crowns and bridges that deliver a healthy, bright and naturally attractive smile. The procedures we offer are extremely effective for restoring a tooth that has become infected, damaged or has fallen out. Our doctors are expert at completing these procedures in a way that looks natural while resolving oral health issues. This way a patient can regain the functionality of their tooth without looking like dental work was ever completed.
Q. What are dental crowns?
A.  A dental crown is a cap that surrounds the tooth. Dr. Sharde Harvey, DDS will typically use a crown to restore a tooth that has been damaged, but they can also be used for cosmetic purposes in order to improve the appearance of a smile. A crown can be made in three different materials, all-metal, ceramic-on-metal, and all-ceramic. Where the crown is located will determine the best material to use. For example, front teeth should have an all-ceramic crown, if possible, since it looks the most natural. Patients throughout New York will often use ceramic-on-metal crowns since they look natural but have the durability that only metal can provide.
Q. What is a single appointment dental crown or The Lunchtime Crown?
A.  Most dental restorative methods require more than one visit to the dentist. Why go to the dentist a second time when you don't have to? Our dentists are trained in the technological advances provided by CEREC equipment. Therefor your crown can often be done in a single appointment, start to finish.
Q. What are dental bridges?
A.  A dental bridge is a way to replace a missing tooth. At Upper East Dental Innovations we provide clients with dental bridges if they want to replace a tooth without wearing dentures or undergoing surgery. The new tooth is held in place by two crowns. It looks natural and is made out of a ceramic or porcelain material to match the surrounding teeth. As an experienced cosmetic dentist, Dr. Sharde Harvey, DDS makes sure that the new tooth looks and feels amazing. This is a popular option for patients throughout the New York metropolitan area.